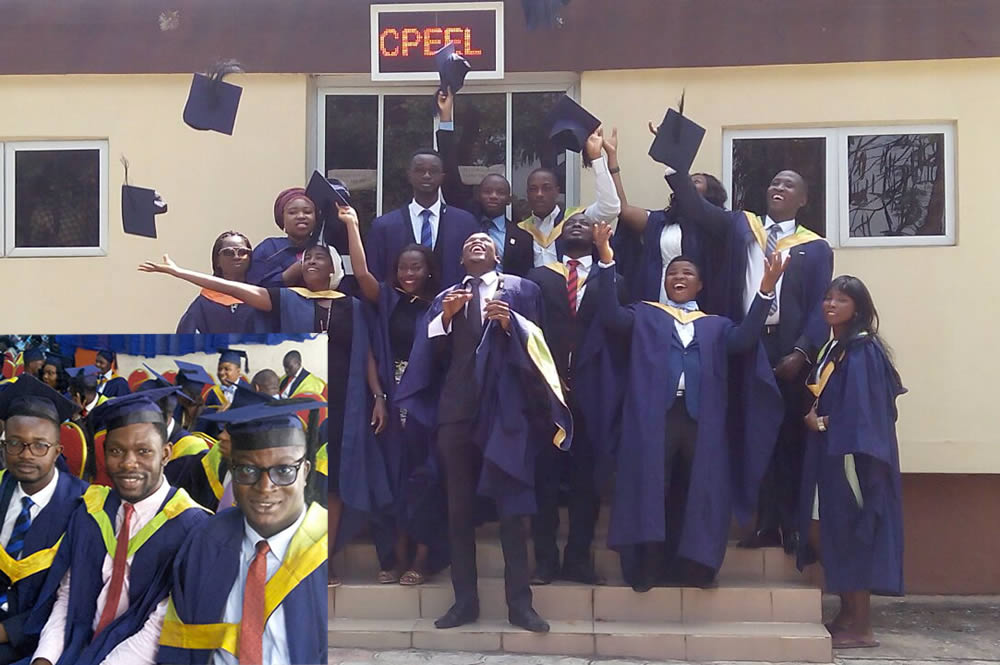 CPEEL Produced the Best PhD Student in University of Ibadan
CPEEL remain committed to advanced learning, research, educational standard and academic excellence. This is evident as one of her student, Josephine ODURO-ASARE, the first Ph.D. in Energy Studies won the best PhD thesis at the University of Ibadan 2016 Convocation (See 2016 order of proceeding page 434).
She was honoured with two awards:
"THE POSTGRADUATE SCHOOL AWARDS FOR BEST Ph.D. THESIS IN THE UNIVERSITY" and
"OMOWORARE LUCAS PRIZE FOR THE BEST PhD PRODUCED IN THE UNIVERSITY".
Thesis: ECONOMIC VIABILITY OF SOLAR PHOTOVOLTAIC SYSTEMS IN AN OFF-GRID RURAL COMMUNITY IN GHANA.

The Centre also produced her First Ph.D. in Energy Law, Lilian IDIAGHE

Thesis: LAW AND RENEWABLE ENERGY FOR RURAL ELECTRICITY IN NIGERIA
 
During the UI 68th Founder's day, two(2) of the first set of PhD students completed their studies and were awarded doctoral degrees.
Also, Forty One(41) Students from the 2013/2014 sets, which comprises Thirty-four (34) M.Sc. Energy Studies and Seven (7) LL.M Energy Law were among those that completed their studies and participated in November 2016 Convocation.