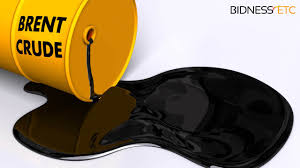 Brent Plunges 10% To $30 Lowest Since 2016
Oil continued to slide Monday falling more than 10 percent to the lowest level since early 2016 over falling demand of the commodity as activities around the world ground to halt and OPEC+ remain at an impasse.
Social distancing, travel bans and lockdowns have become the latest measure to stem the spread of COVID-19 by many countries around the world, especially in Europe and Asia.
Analysts now expect oil demand to drop by the most on record from around 100 million barrels per day last year.
Meanwhile, a rate cut to near-zero and stimulus boost of $700bn by US Federal Reserve on Sunday has so far failed to quell market spookiness.
SOURCE: BUSINESSDAY.NG