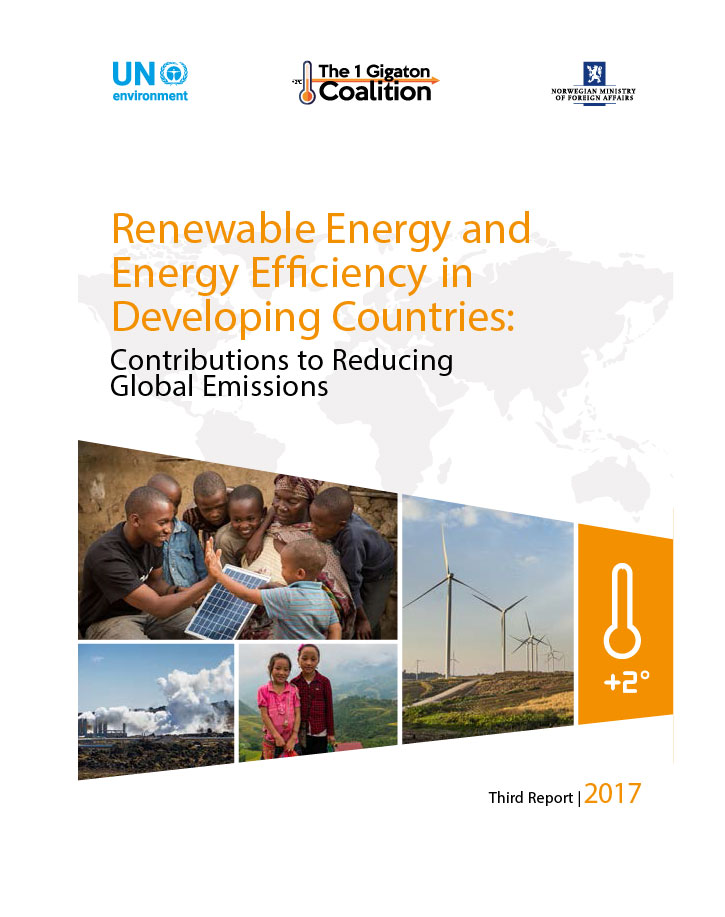 CPEEL Researchers Contribute to 1 Gigaton Coalition 2017 Report
Three research members of the Centre (Adedoyin Adeleke, Ayooluwa Adewole and Tolu Fakunle) were Country Contributors to The 1 Gigaton Coalition 2017 report, a UNEP funded project in collaboration with the Norwegian Ministry of foreign affairs.
The report focused on case studies of 6 cities, demonstrating the compounding benefits to human health, the economy, and the environment that result from smartly planned Renewable Energy and Energy Efficiency efforts. The report, which features renewable energy and energy efficiency programmes in six cities of six developing countries. As the case project for Nigeria, spotlight was made on the MTN Lumos Mobile Electricty Project which has provided access to electricity from solar energy to 50,000 homes, clinics, schools, and businesses benefiting over 250,000 people and created 450 new jobs. The Programmes aimed at reaching 10 million installations by 2022.
The report also provides information on other renewable energy programmes in Nigeria such the Consistent Energy Limited's solar energy programme for small scale business which is providing access to electricity from solar energy to 200 barber shops using a pay-as -you-go business model.
Also featured in the report is the collaborative initiatives in which the public sector and private companies worked together to develop, implement, and scale climate action in other developing countries.
Download a full copy of the 1 Gigaton Coalition 2017 report here :
http://www.1gigatoncoalition. org/wp-content/uploads/2017/ 10/1-gigaton-coalition_third- report_english.pdf