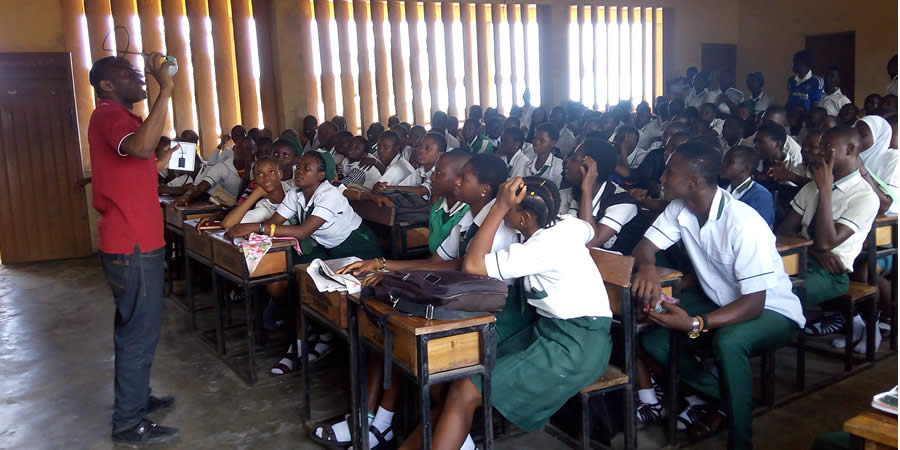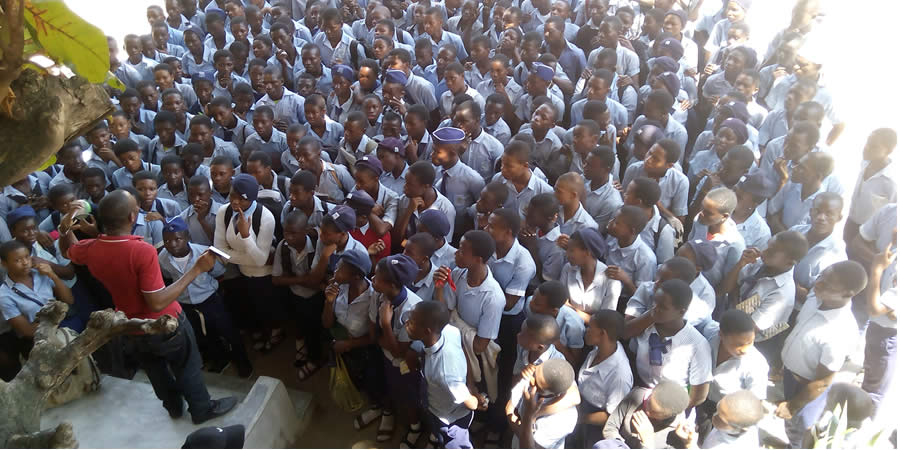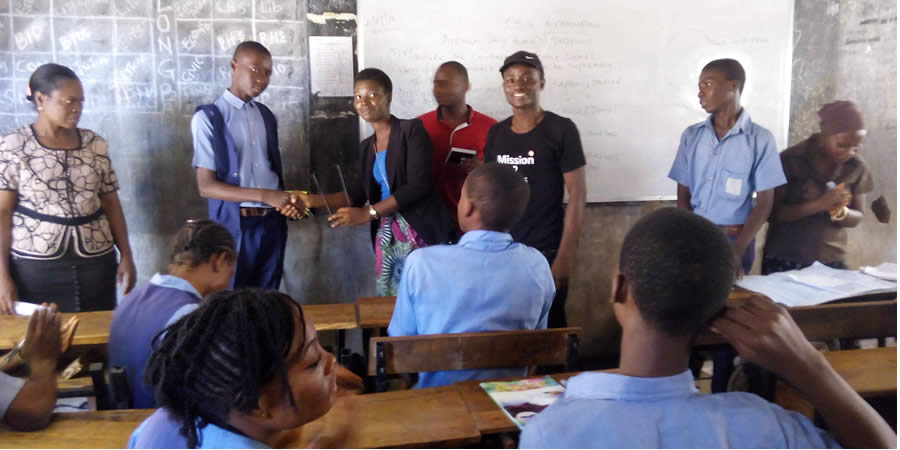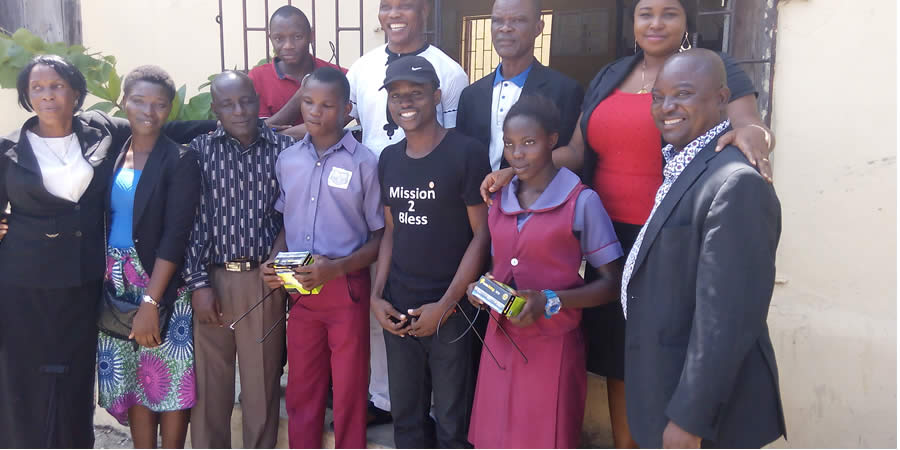 CPEEL Students Drive "Project Reward Excellence" by Donating Solar Lamps to Vulnerable Children
The Project Reward Excellence, an initiative set up to create awareness on clean energy sources and also reward outstanding students with solar reading lamps was inspired by the state of the nation where children from low income homes have to make use of candle and kerosene lantern to read.
The team came in contact with 16years old SS2 student named Best who slept off while studying at night with candle and got her long hair burnt.
On the 4th July, 2016, Dreams from the Slum initiative in collaboration with Post Graduate students of the University of Ibadan (Centre for Petroleum Energy Economics and Law) rewarded student that are outstanding academically in 9 public secondary schools at Tolu Complex Ajegunle and a private school with Solar Reading Lamps as it is believed that this will reflect positively in their academics hereby encourage other students to study hard in their forth coming examination.
According to the Project Director, Ayotomiwa Alabi; When power fails, we want our students to have healthier, cleaner and brighter alternatives to study with. We want to discourage the use of candle stick and kerosene lantern which produces poor quality light and emits Green House Gas (GHG) which according to the World Health Organisation (WHO) and National Aeronautics and Space Agency (NASA) endangers our health and environment.
The Founding Executive Director of Dreams from the Slum, Omoyele Isaac success took out time to inspire the students towards academic excellence while Engr. Opaluwa Enebi  enlightened them on energy resources citing solar energy and demonstrating how it works.